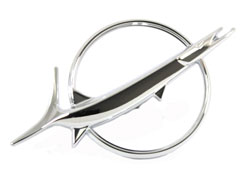 The first Barracuda hit the streets in 1964, just two weeks ahead of the Ford Mustang. The planning phase began in 1962, as Plymouth was looking to produce a sportier extension of its Valiant line, which was unveiled in 1960. The original marketing plan called for the Barracuda to be geared toward young males but could also be suitable as a family car.
The first phase of the Barracuda life cycle was from 1964 to 1967. It featured a 225- cubic-inch Slant Six engine that generated 145 horsepower and what became its signature styling trademark in the early years, the fastback design with the wrap-around rear window. In its first year, 23,443 cars were sold, which put it well behind the similar Mustang, which was an immediate success. In 1965, sales rose to 64,596.
In 1967, the Barracuda emerged with a new design primarily distinguished by the reduced size of its rear window. A coupe and convertible were also released that year, with the three models combining for sales of 62,534. The following year, the body style remained basically unchanged, but in addition to the Slant Six, Plymouth also made available 318-, 340-, and 383-cubic-inch V-8 engines, with the 383 capable of putting out 300 horsepower. The 1969 version offered the same engine choices with limited style changes, and sales fell to 31,987.
The 1970 Barracuda included a change in body style and the option of a 440 engine. The body was wider and the hood longer, with the rear decks being shorter. Sales for the year reached 55,499. In 1971, only 17,690 were built, as the sales of muscle cars began to drop. By 1974, sales had dwindled to 11, 734.
By the end of 1974, it was clear that the era of the muscle car was coming to an end. Consumers began to opt for more fuel-efficient vehicles due to a sharp increase in gasoline prices caused by a worldwide fuel shortage. A 1975 Barracuda was planned but never reached the production stage.
Plymouth Barracuda and Cuda Club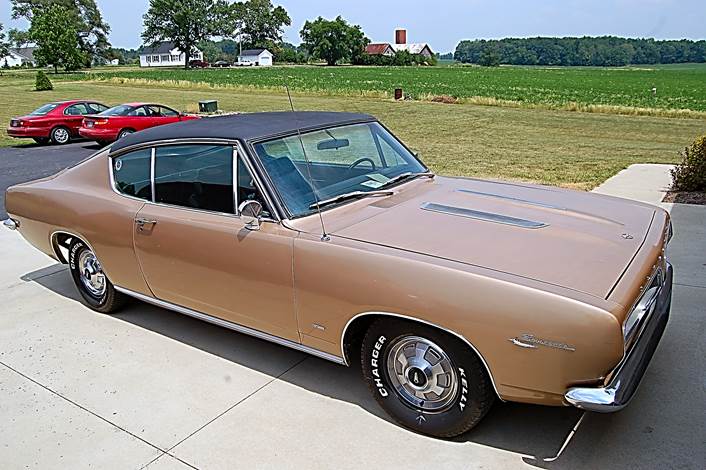 The Car

History of the Butler Barracuda

(word .doc)

(.pdf)

General Information

Body A Style ; Class C Vehicle

1967 2 Door Fastback

273 , 2 BBL Cubic Engine

4 Speed Manual Transmission

Power Steering

Tinted Glass

R/L Head Rests

Remote Left Mirror

AM Radio

Vacuum Gauge

Light Tan Metallic

Price: $2,867.00

(Purchased: December 29, 1966)

The first owner put on the "black top" as a style option just before leaving the car lot in Detroit.